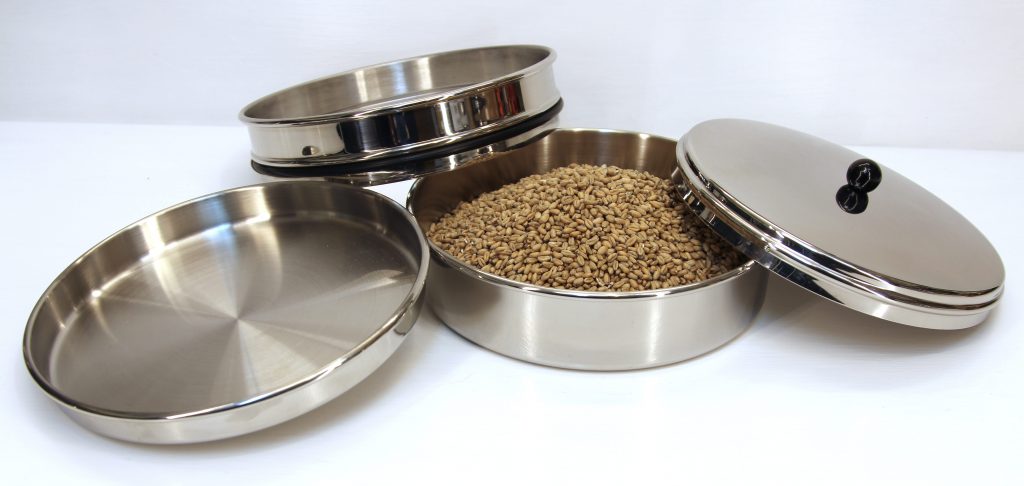 Sieve Lid
Sieve Lids, as all other Blau-Metall Products, are manufactured from stainless steel with high durability and long life. Lids are used to protect a sieve or assembled sieve column from dust and contamination while being stored, and also allows classified material to be stored within the sieve column for an extended period without risk of contamination.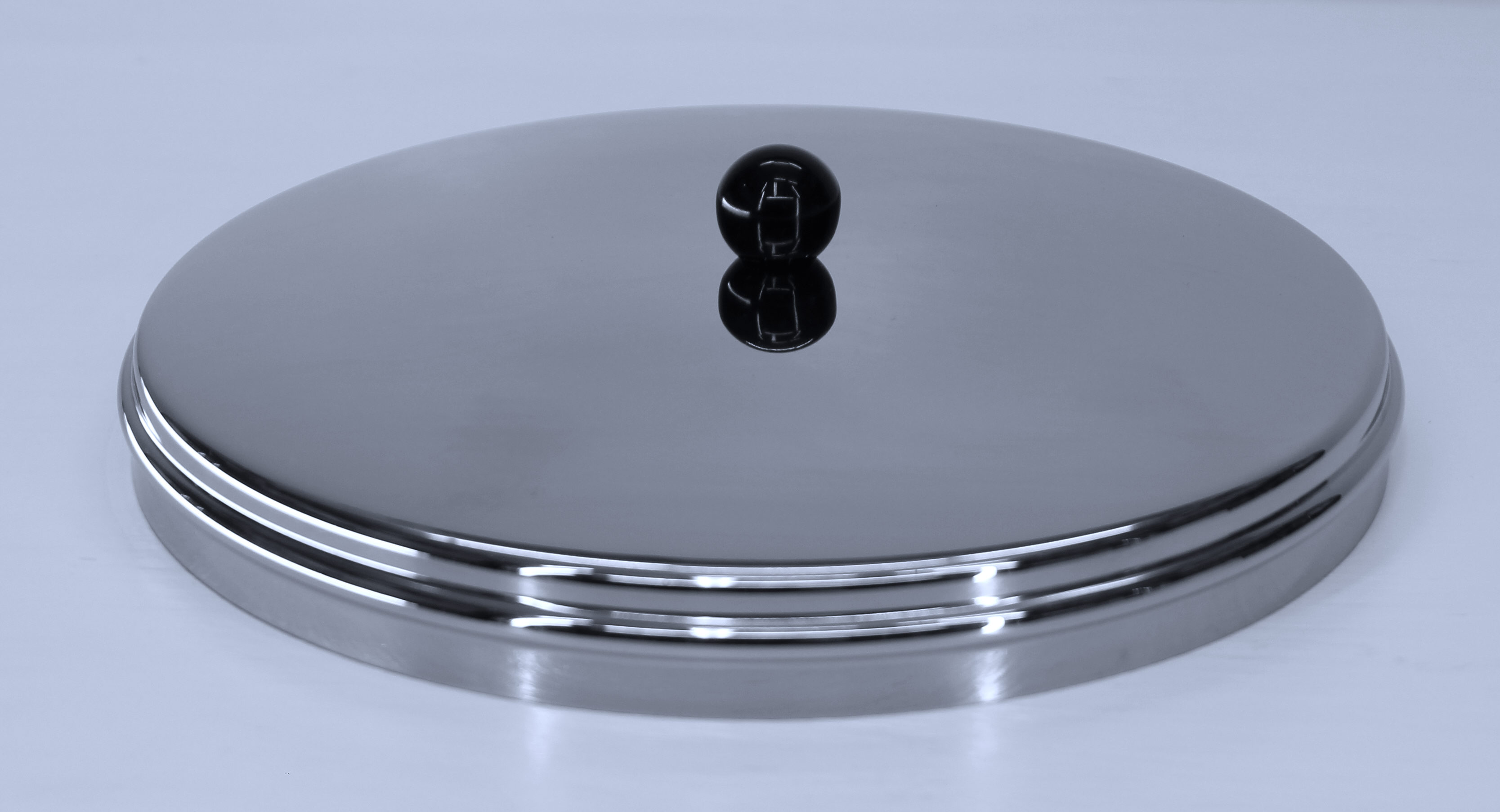 Collecting Pan
Collecting Pans are employed to capture the throughput from the lowest sieve in a sieve column and therefore hold the finest particle fraction which often is of particular importance for the determination of fines in a material sample. Our stainless steel (1.4301) collecting pans for dry- and machine-sieving are available with a height of 25 or 50 mm.

Intermediate Ring
Intermediate rings do not contain a sieve medium (wire cloth / perforated plate) and are used as an extension to increase the height of a sieve column to match the minimum required height for a particular sieve machine. Stainless steel intermediate rings are available with a sieve depth (H1) of 32 or 50 mm.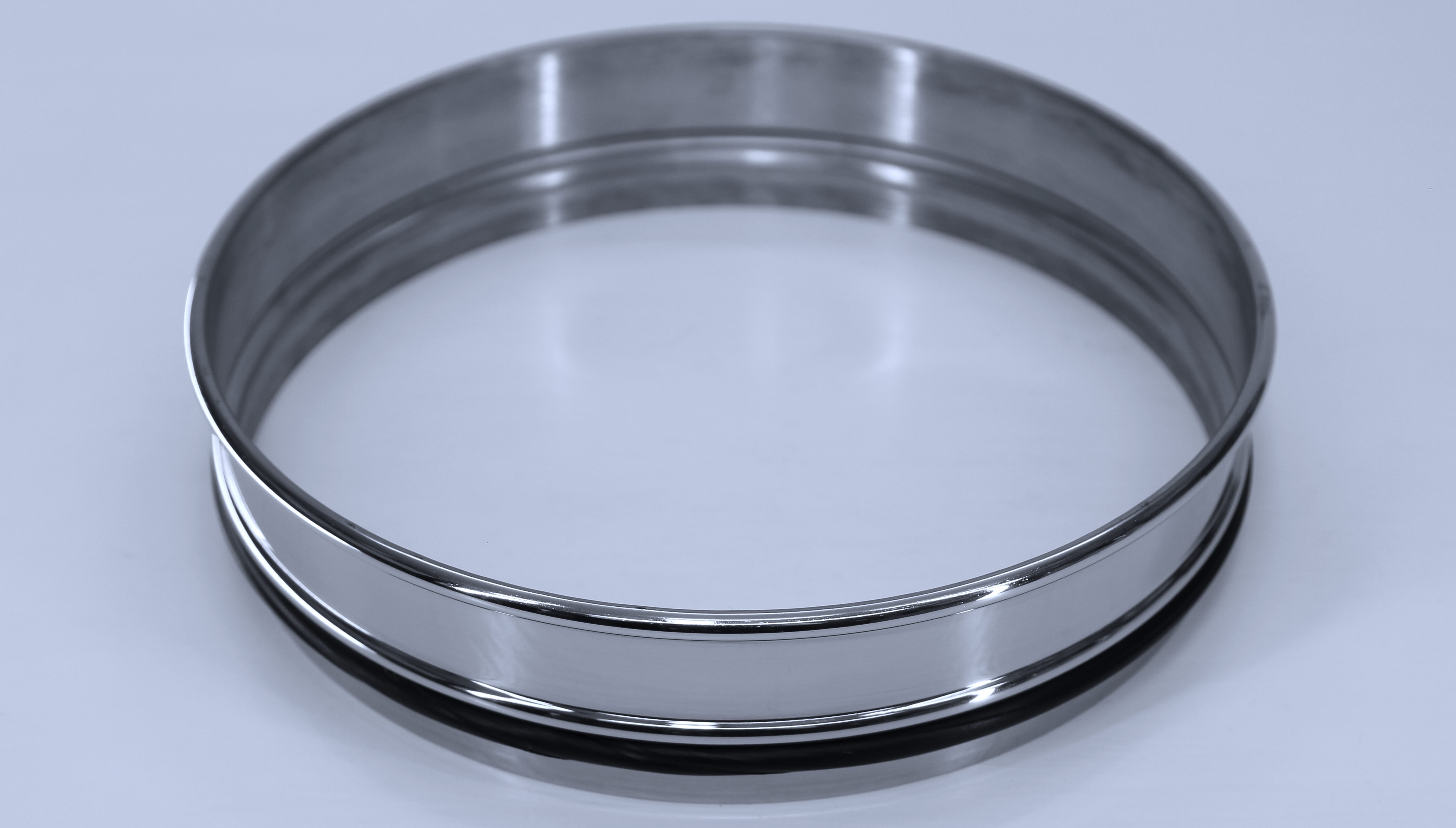 Sealing Rings
All Blau-Metall test sieves are shipped with a standard PVC sealing ring that allows operation of the sieve in a temperature range of 15 to 100 °C. The PVC O-Rings can be easily replaced and are available for separate order as replaceable parts. If required, Blau-Metall sieves can be fitted with a VITON sealing ring that is resistant against solvents and enables use of the sieve up to temperatures of 200 °C.
Sieve Beads
Beads made of a rubber material are often used as a sieving aid during screening by placing them onto the sieve medium of all or individual sieves within a column to help speed up the sieving process by interacting with the sample material and freeing blocked apertures.