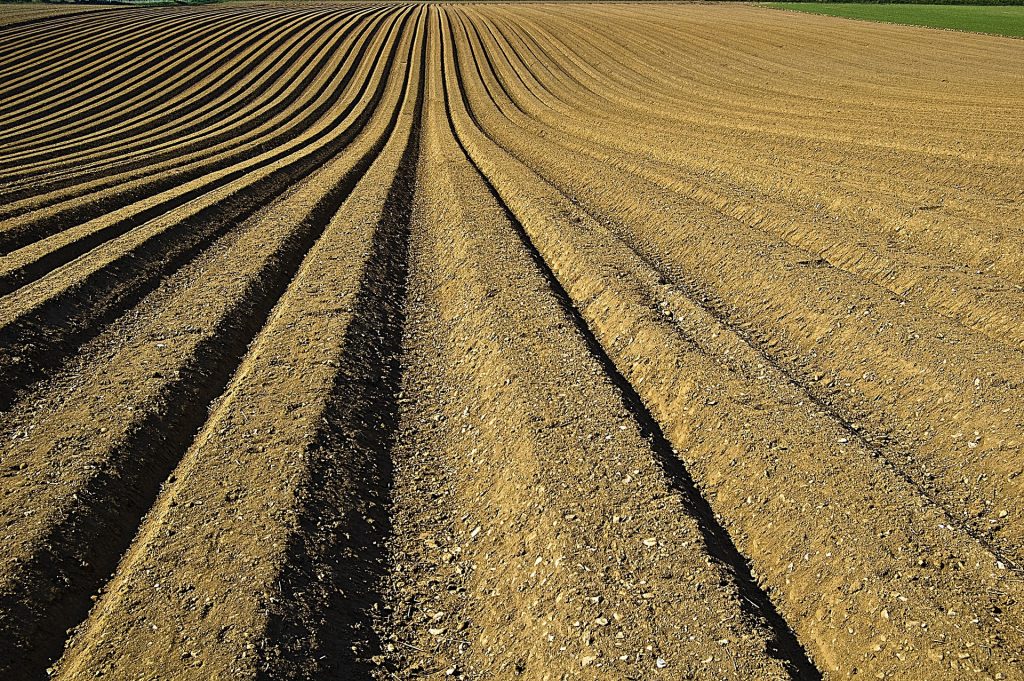 The average grain size and the particle size distribution are important quality characteristics for solid fertilizers and related products. Sieve analysis has been declared the obligatory process for the determination of particle size distribution for solid fertilizer products sold in the European Union and all associated instruments and procedures are governed by EN 1235: Solid fertilizers - Test sieving (ISO 8397:1988, modified) (including Amendment A1:2003).
In accordance with EN 1235, solid fertilizers are to be subjected to a screening analysis employing 200-millimeter diameters laboratory test sieves manufactured according to the requirements of ISO 3310-1. The standard calls for a maximum of seven test sieves to be used for the gradation test, covering the complete size distribution spectrum of the sample material. The selection of aperture sizes should be made from the R20/3 series of ISO 565, although the use of additional sieves from the R20 series is explicitly permitted in the standard.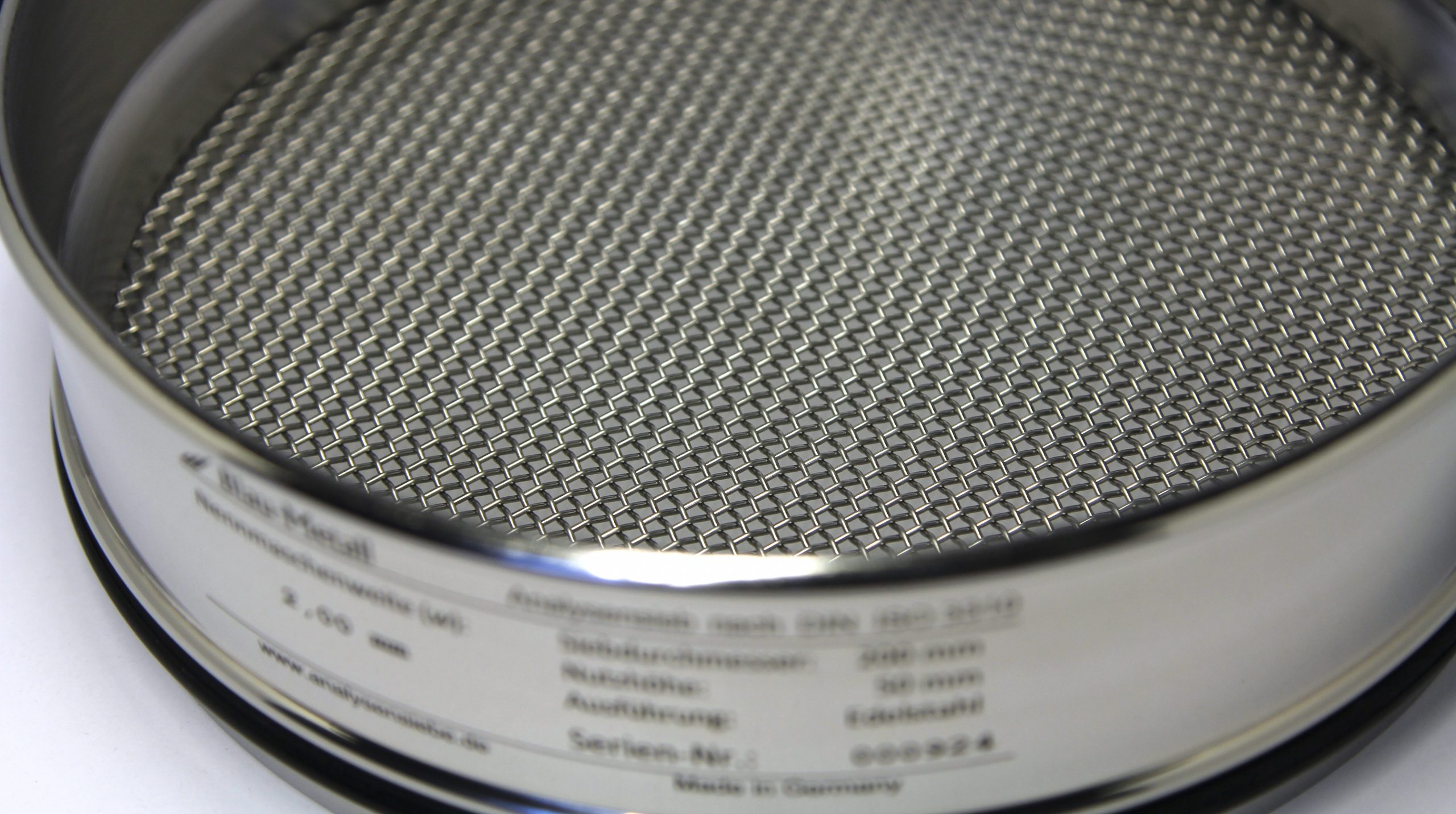 The requirements of EN 1235 were determined in a series of ring trials using Woven Wire Cloth Sieves with aperture width from 100 µm to 5,60 mm. For the highest quality fertilizers, the majority of grains should be between 3,10 and 3,25 mm in size.
Blau-Metall Woven Wire Cloth Sieves according to ISO 3310-1 comply with all regulations of EN 1235 and are available with a variety of aperture widths, allowing for high-resolution particle size distribution analysis for solid fertilizer grains. Our rigorous optical inspection protocol guarantees that each and every Blau-Metall sieve precisely complies with all requirements and ensures a high statistical certainty which is of particular importance for quality assessments.
Test Sieves for Quality Assessments of Solid Fertilizers, EN 1235
Stainless Steel, Frame Diameter: 200 mm, Standard Delivery Time: 10 Days
| Article | Standard | Sieve Diameter | Sieve Depth (H1) |
| --- | --- | --- | --- |
| Test Sieve Square Apertures 6,3 mm | ISO 3310-2 | 200 mm | 32 / 50 mm |
| Test Sieve Square Apertures 5,0 mm | ISO 3310-2 | 200 mm | 32 / 50 mm |
| Test Sieve Square Apertures 4,0 mm | ISO 3310-2 | 200 mm | 32 / 50 mm |
| Woven Wire Cloth Sieve 3,15 mm | ISO 3310-1 | 200 mm | 32 / 50 mm |
| Woven Wire Cloth Sieve 2,8 mm | ISO 3310-1 | 200 mm | 32 / 50 mm |
| Woven Wire Cloth Sieve 2,36 mm | ISO 3310-1 | 200 mm | 32 / 50 mm |
| Woven Wire Cloth Sieve 2,24 mm | ISO 3310-1 | 200 mm | 32 / 50 mm |
| Woven Wire Cloth Sieve 2,0 mm | ISO 3310-1 | 200 mm | 32 / 50 mm |
| Woven Wire Cloth Sieve 1,4 mm | ISO 3310-1 | 200 mm | 32 / 50 mm |
| Woven Wire Cloth Sieve 1,0 mm | ISO 3310-1 | 200 mm | 32 / 50 mm |
| Woven Wire Cloth Sieve 710 µm | ISO 3310-1 | 200 mm | 32 / 50 mm |
| Woven Wire Cloth Sieve 500 µm | ISO 3310-1 | 200 mm | 32 / 50 mm |
| Woven Wire Cloth Sieve 250 µm | ISO 3310-1 | 200 mm | 32 / 50 mm |
| Woven Wire Cloth Sieve 180 µm | ISO 3310-1 | 200 mm | 32 / 50 mm |
| Collecting Pan | | 200 mm | 25 / 50 mm |
| Sieve Lid | | 200 mm | 27 mm |