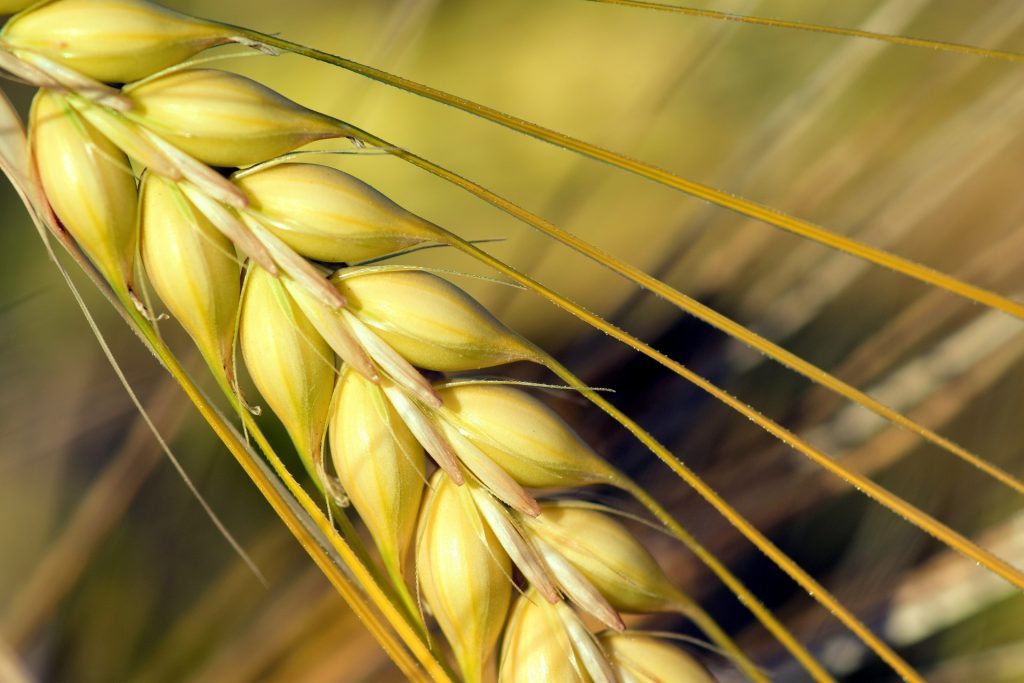 U.S. Code of Federal Regulations (CFR)
In the United States of America, test sieves and industrial sieves – their manufacturing tolerances and operational use – are regulated in differently than in European Standards. Technical specifications for laboratory test sieves are defined through ASTM E 11 for woven wire cloth sieves and ASTM E 323 for perforated plate sieves with round and square apertures. These two technical standards are largely similar to requirements imposed by their counterparts ISO 3310-1 and 3310-2. However, there are a number of exceptions where other technical regulations – as defined in the U.S. Code of Federal Regulations – apply and call for less-common sieve dimensions.
Blau-Metall can manufacture and certify laboratory test sieves in accordance with ASTM E 11 and E 323 and we furthermore offer to our international customers chosen sieves that fall under CFR regulation. As with all other Blau-Metall sieves, our CFR Product Line is manufactured in a robust stainless steel design and employs precision aperture technology to comply with the rather strict tolerances demanded by the CFR.
Currently available are the following Blau-Metall CFR Sieves with a frame diameter of 200 mm:
Aperture Size (Imperial)
Aperture Size
(Metric)
Pitch
(mm)
Plate
Thickness
Perf. Area
(⌀/mm)
0.064 x 3/8 inch, oblong (staggered)
1,63 x 9,53 mm, Oblong
3,18 x 10,86
0,8
max. 185
5 Sieve: 5/64 inch, round
1,98 mm Round (Rv)
3,97 (5/32 in.)
0,8
max. 185
61/2 Sieve: 6.5/64 inch, round
2,58 mm Round (Rv)
3,97 (5/32 in.)
0,8
max. 185
12/64 inch, round
4,76 mm Round (Rv)
6,35 (1/4 in.)
0,8
max. 185
No. 30 Sieve (0.0254-in mesh)
600 µm Mesh
--
0,400
200
Prices & Delivery Times for Sieves w/ Round Aperatures: 2.5⁄64 in (0,992 mm), 4⁄64 in (1,587 mm), 6⁄64 in (2,381 mm), 8⁄64 in (3,175 mm) on request.

Tolerances in accordance with §801.8 7 CFR Ch. VIII (1-1-18 Edition): a) Maximum Tolerance for Plate Thickness ±0.0015 in (0,0381 mm); b) Maximum Tolerance for Aperture Width: ±0.001 in (0,0254 mm); c) Additional Requirements with respect to sieving performance & repeatability.


CFR Sieves & Application Areas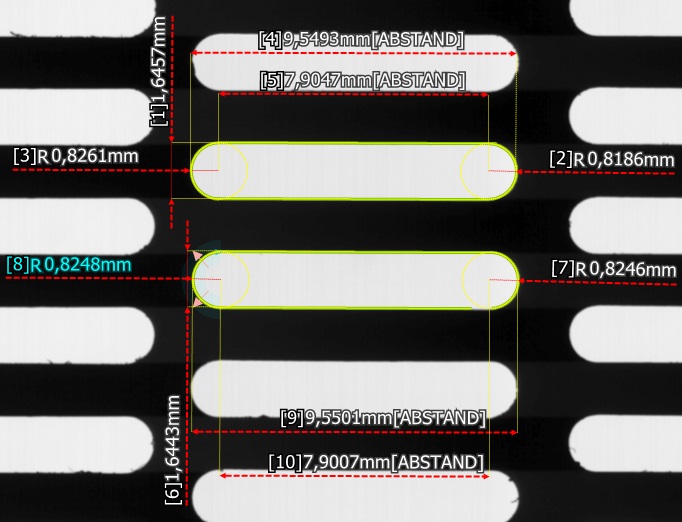 Included in Title 7 Agriculture of the 2018 Code of Federal Regulations 7 CFR Ch. VIII (1–1–18 Edition) are the following Test Sieves:
201.48 (j) 1,0 mm square hole sieve for quality classification of forage kochia
201.50 (b) 1/13-inch (1,9 mm) round hole sieve for the classification of bulblets as "weed seeds"
810.202 (p) 5/64x3/4-in (1,98x19,0 mm), 5.5/64x3/4-in (2,18x19,0 mm), 6/64x3/4-in (2,38x19,0 mm) slotted hole sieves for the classification of plump barley
810.202 (t) 5/64x3/4-in (1,98x19,0 mm), 5.5/64x3/4-in (2,18x19,0 mm) slotted hole sieves for the classification of six-rowed malting barley, two-rowed malting barley and barley in general according to GIPSA instructions
810.402 (g) 12/64-in (4,76 mm) round hole sieve with a pitch of ¼ in (6,35 mm); 6/64-in (2,38 mm) round hole sieve with a pitch of 5/32 (3,97 mm) (both Rv) for the separation of foreign material in samples of corn
810.801 (e) Sieves with triangular apertures the incribed circles of which are 5/64-in (1,98 mm) in diameter for the separation of foreign material and fines from mixed grain samples according to FGIS instructions
810.1002 (e) and 810.1005 (h) 5/64-in triangular hole sieves the inscribed circles of which are 5/64-in in diameter; and 0.064 x 3/8-in (1,63x9,53 mm) oblong sieve for the classification of oats and thin oats
810.1202 (f) and (g) and §810.1205 (e) 0.064 x 3/8-in oblong sieve for the classification of rye and thin rye
810.1402 (a), (f) and (j) 5/64-in. triangular hole sieve, 2.5/64-in (0,99 mm) round hole sieve, 5/64-in round hole sieve for triangular perforations with inscribed circles of 5/64-in for the classification of sorghum and separation of forein material / broken kernels
810.1601 and §810.1602 (c) and (f) 8/64-in (3,175 mm) round hole sieve for the separation of broken kernels of soybeans
810.2002 (h) 0.064 x 3/8-in oblong sieve for the classification of triticale
810.2202 (i) and (j) General definition of the 0.064 x 3/8-in oblong sieve for the separation of shrunken and broken kernsels of cereals in accordance with FGIS instructions
868.202 (q) 6 Sieve: 6/64-in (2,38 mm) round hole sieve for the classification of rough rice
868.253 (u) 6.5/64 Sieve: 0,1016-in round hole sieve for the separation of broken kernels of brown rice
868.302 (6ii) 2.5/64, 4/64, 5/64, 5.5/64, 6/64 and 6.5/64 round hole sieves of "western production" for the classification of milled rice, No. 30 Sieve: woven wire cloth sieve with a nominal sieve opening of 0,0234-in and a wire diameter of 0,0153-in conforming to the technical requirements of ASTM E11-61